Protect Cloud Workflows
& Data from Threats
Cloud database and storage security
Antivirus Protection for Objects & Files in Cloud Storage
66.4% of Cloud-delivered Malware is Delivered Using Cloud Storage Apps
In the second quarter of 2021. Source: Netskope Cloud and Threat Report: July 2021 Edition
---
Detect and manage advanced threats in your cloud-native application workflows
Industry-leading antimalware verdict engines detect malicious code and meet compliance requirements. Our solution requires little from DevOps and is a more cost effective solution. Prevent turning customers, employees, and partners into victims by preventing the transmission of malware, viruses, worms, trojans and more.
Available for Amazon S3 in AWS and Microsoft Azure Blob.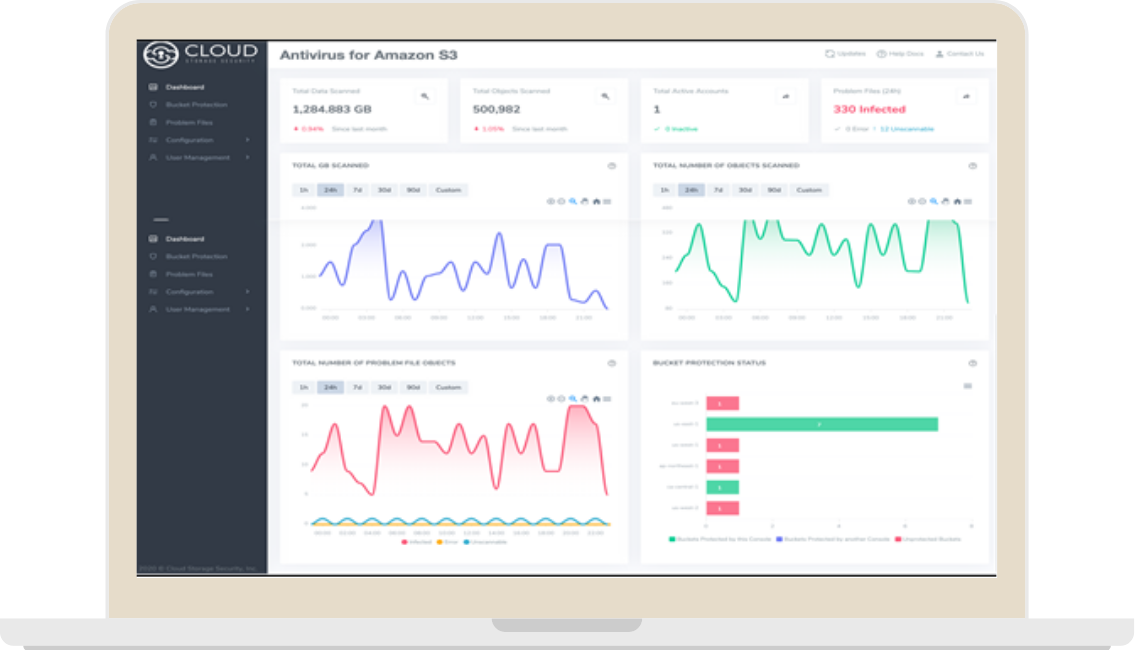 Vulnerability Assessments for Cloud Databases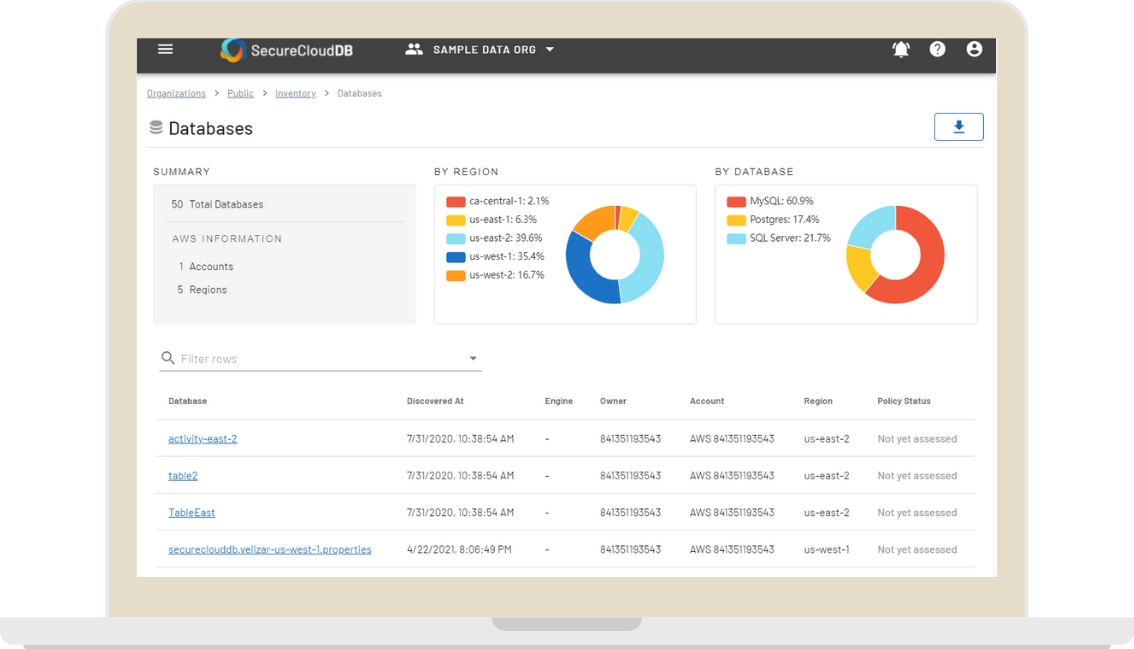 90% of Organizations that Fail to Control Public Cloud Use will Inappropriately Share Sensitive Data
---
Did you know it takes more than 9 MONTHS on average to find and contain a breach?
Ensure all database elements are identified and secured through asset discovery and vulnerability assessments to prevent data breaches and ensure compliance of databases in the cloud.
Available for AWS cloud database services.
Advanced Threats via Amazon S3 Workflows: Is the Public Sector Prepared?
In the public sector, it's critical to maintain trust, create efficiencies, and minimize expenses. So you use Amazon S3 as part of your application workflows and to store data.

Naturally, you're managing misconfigurations and human error to prevent S3 data breaches. But have you considered the security and safety of the underlying data that pass through Amazon S3?
Tune in as we illustrate public sector use cases and discuss
The blind spot in Amazon S3 security

How storage is an expanded attack vector in the cloud that many are not postured for

What you can do to bolster security and prevent the spread of infection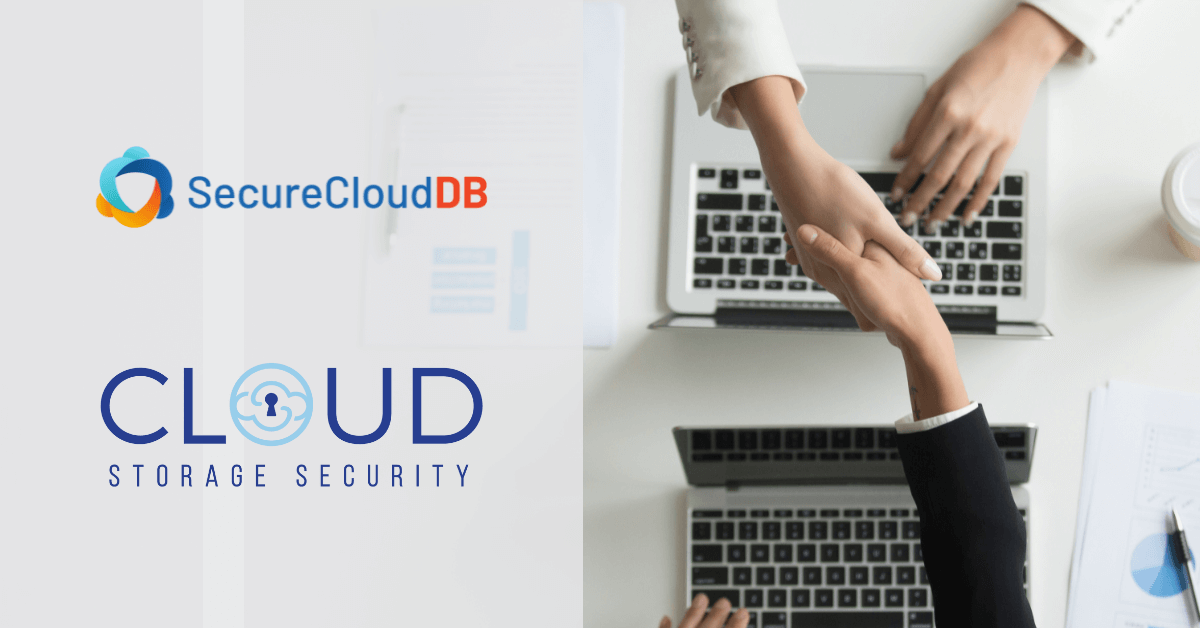 Blog | SecureCloudDB
SecureCloudDB Merges with Cloud Storage Security to Accelerate Growth and Expand AWS Focus
Read More
Customers Love Us and You Will Too
Problem solved! We needed a solution to perform the virus scan to our uploads in our S3 buckets. But there is no native or out-of-box solution from AWS services. However, we are really glad that we found this solution, the documentation is good and our developers were able to set up everything in just several hours. Customer support is very helpful too. [August 25, 2021 | Review verified by AWS Marketplace] Anon
Antivirus for Amazon S3: Great Product and great customer service. Cloud Storage Securities product had the exact features we were looking for: (1) automatic scanning of objects into S3 buckets, (2) the ability to use multiple AV engines, (3) auditing on all scanned objects. Their customer service is also outstanding. We had an edge case that they were willing to work with us on during the 30 day trial. They were able to quickly provide a patch to support our edge case. [ September 20, 2021 Review verified by AWS Marketplace] Otus
Magnificent support. We're a small dev shop with very little AWS experience. The level of documentation and support that Cloud Storage Security Inc. has provided has been phenomenal. I have a lot more confidence in applying this solution, and it's opening doors into the greater AWS ecosystem. [October 22, 2020 | Review verified by AWS Marketplace] Brian