Protect Cloud Workflows
& Data from Threats
Antivirus Protection for AWS Storage Services
1 Customer Found Over 1,400 Malicious Files
---
Detect and manage advanced threats in your cloud-native application workflows and data lakes
Industry-leading antimalware verdict engines by CrowdStrike, Sophos, and ClamAV detect malicious code and meet compliance requirements. Our antivirus solution requires little from DevOps and is more economical than a self-built tool or big platform. Prevent turning customers, employees, and partners into victims by preventing the transmission of malware, viruses, worms, trojans and more.
Supports Amazon S3, Amazon WorkDocs, Amazon EFS, and Amazon EBS; will soon be available for Microsoft Azure Blob.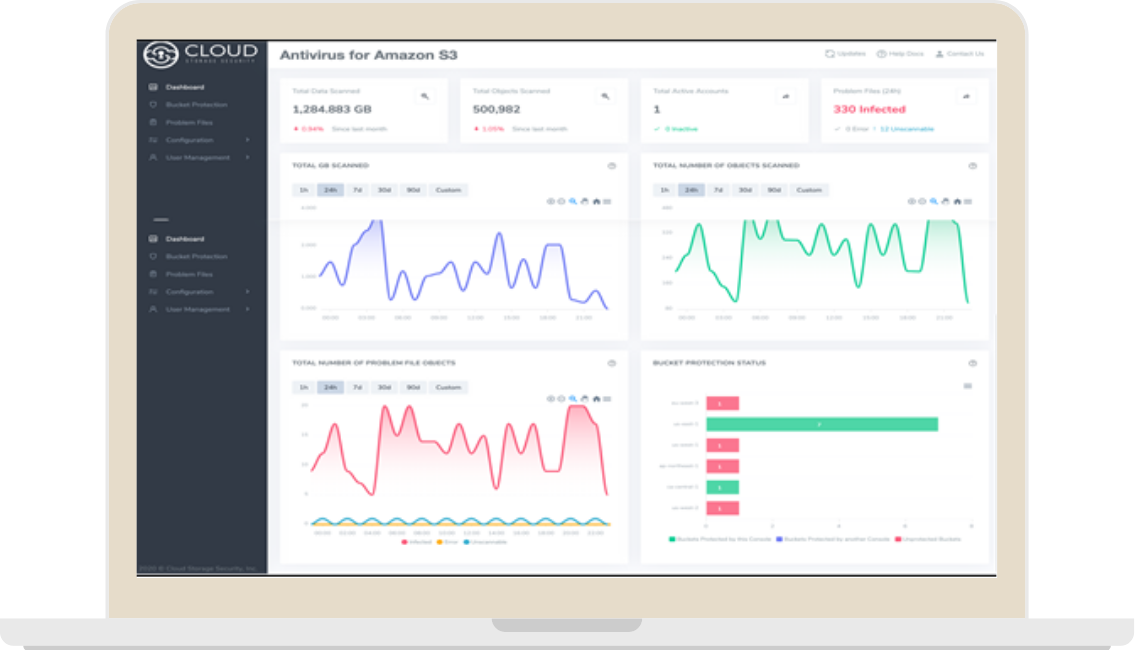 Sensitive Data Discovery for AWS Storage Services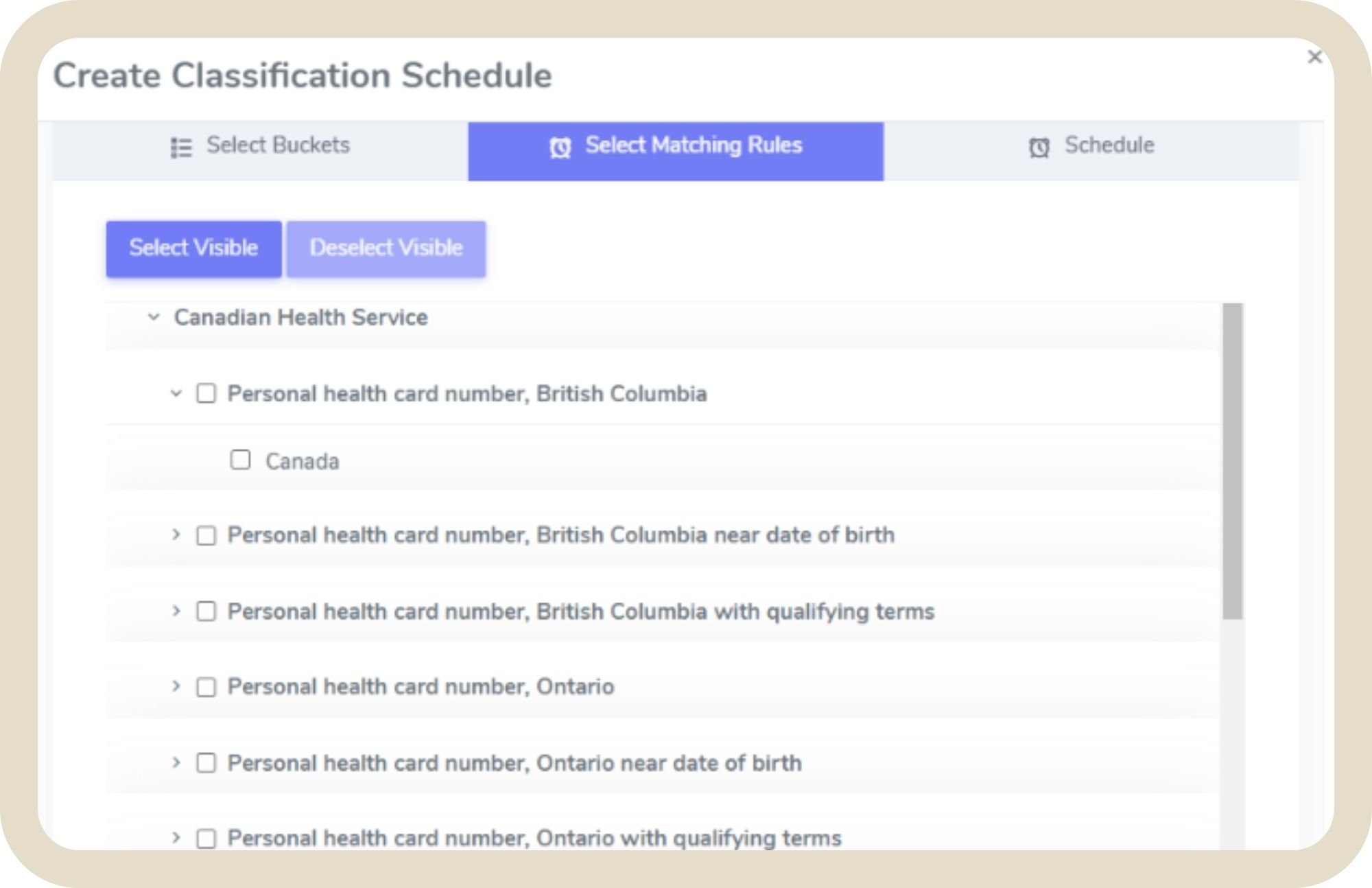 Built to Simplify Classification in a Complex Environment
---
Discover and classify sensitive data in Amazon S3 to support compliance and security mandates
Harness the power of Sophos to pinpoint Personally Identifiable Information (PII), financial data, health care information, government ID numbers and more, as well as where it resides, at scale.
The outcome? Improved visibility. Improved control. Improved operational efficiency.
Available for Amazon S3 in AWS.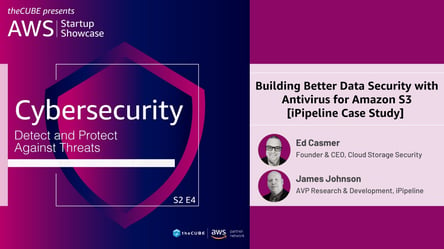 Building Better Data Security with Antivirus for Amazon S3
AVAILABLE ON DEMAND
Cloud Storage Security (CSS) was nominated to be a featured speaker for S2E4 of the AWS Startup Showcase and the theme of Cybersecurity - Detect and Protect Against Threats couldn't be more perfect given that we simplify malware scanning for application workflows and data ingestion pipelines.

In this exclusive interview, Ed Casmer, Founder and CEO, CSS is joined by customer James Johnson, AVP Research & Development, iPipeline to discuss Building Better Data Security with Antivirus for Amazon S3. Watch now to hear what makes iPipeline a forward-thinking company when it comes to data protection in the cloud and learn why they chose to migrate to AWS as well as what they value most about working with CSS.
About Cloud Storage Security
Cloud Storage Security is dedicated to solving the security and compliance challenges surrounding storage in the cloud by helping organizations to prevent the spread of malware and simplify data classification in complex environments.

About iPipeline
iPipeline is building the digitized ecosystem for the life insurance and wealth management industries, which will enable millions of uninsured or under-insured Americans to secure their financial futures as part of a holistic financial planning experience.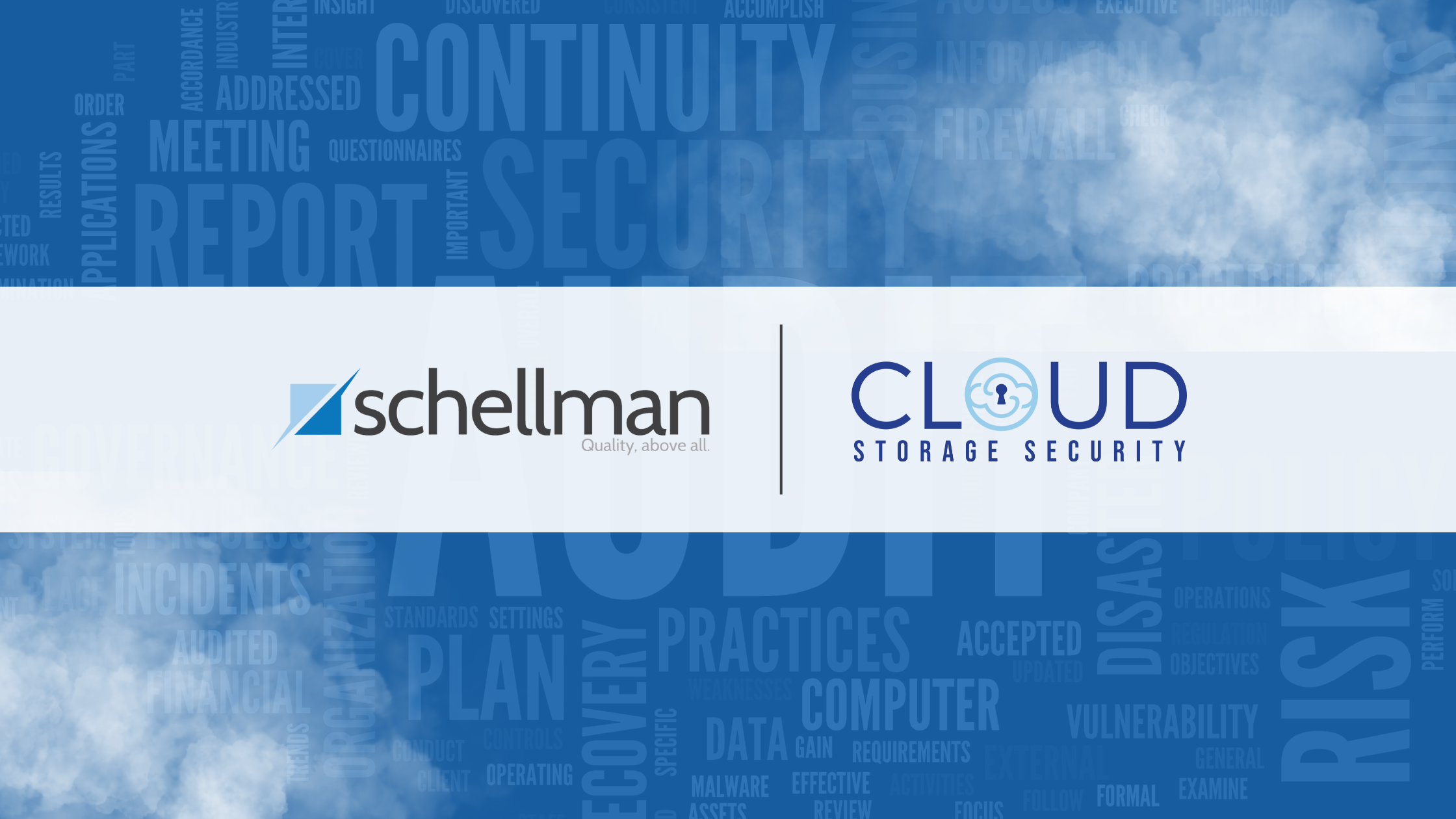 News | Cloud Storage Security
Cloud Storage Security Announced as Newest Addition to Schellman Alliance Program
Read More
Customers Love Us and You Will Too
Problem solved! We needed a solution to perform the virus scan to our uploads in our S3 buckets. But there is no native or out-of-box solution from AWS services. However, we are really glad that we found this solution [Antivirus for Amazon S3], the documentation is good and our developers were able to set up everything in just several hours. Customer support is very helpful too. [Review verified by AWS Marketplace] Anon
Antivirus for Amazon S3: Great Product and great customer service. Cloud Storage Securities product had the exact features we were looking for: (1) automatic scanning of objects into S3 buckets, (2) the ability to use multiple AV engines, (3) auditing on all scanned objects. Their customer service is also outstanding. We had an edge case that they were willing to work with us on during the 30 day trial. They were able to quickly provide a patch to support our edge case. [Review verified by AWS Marketplace] Otus
Magnificent support. We're a small dev shop with very little AWS experience. The level of documentation and support that Cloud Storage Security Inc. has provided has been phenomenal. I have a lot more confidence in applying this solution, and it's opening doors into the greater AWS ecosystem. [Review verified by AWS Marketplace] Brian