Built to simplify data classification in a complex environment.
Data Classification for Amazon S3 by Cloud Storage Security automates sensitive data discovery and classification, reduces development time and maintenance, and scales easily to meet your usage requirements regardless of the number of AWS accounts or buckets you have.
Know your data inside and out.
Assess structured and unstructured data. Eliminate leaky buckets and locate regulated data to prevent compliance violations. The extensive knowledge you gain from our reports extends the expertise of your team by giving you the answers to critical questions such as "What type of data do we have?", "Where is the data being stored?", and "Is it publicly accessible? Is it encrypted?".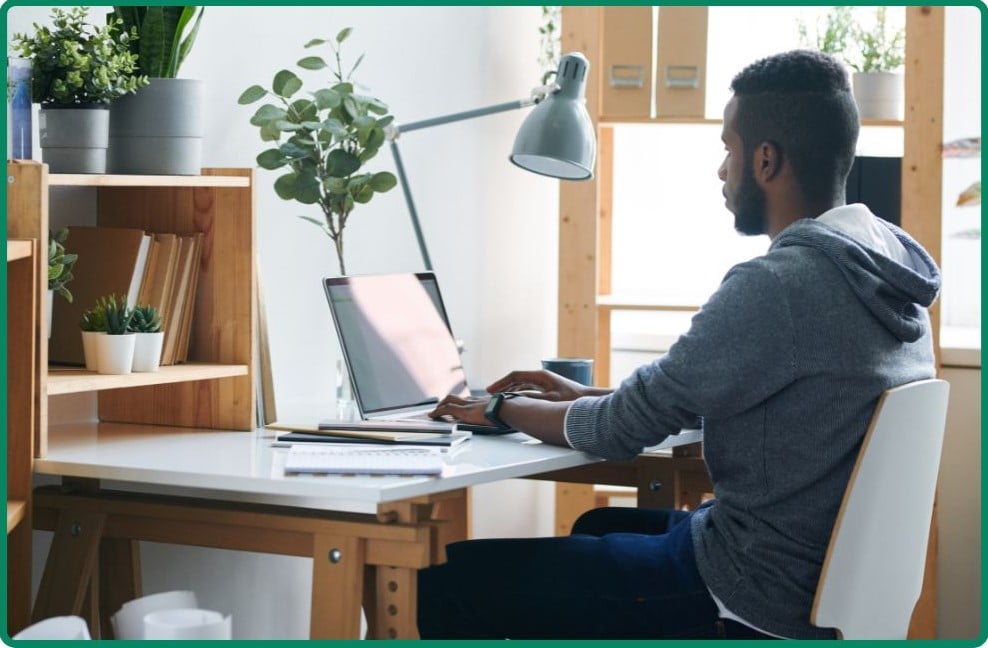 Visibility at Scale
You're unsure what sensitive data exists and where it exists. We provide insight into what restricted, sensitive and public data you have and where it resides.
Identify hundreds of sensitive data types across 11 regional localizations in all AWS accounts and regions with automated data classification at petabyte scale.

Control at Scale
You're unsure whether access to sensitive data is being appropriately managed. We help you ensure restricted, sensitive and public data are in the right locations with appropriate permissions.
Automated permissions policy identification plus configuration assessments that identify bucket attributes such as whether a bucket is publicly accessible or encrypted.

Operational Efficiency
As data volumes grow, supporting compliance and security mandates can become pricey, complicated and unwieldy. Improve operational efficiencies by reducing costs by upwards of 40% for data classification services.*
Proactively Manage Data Security & Privacy Practices
We provide you with the intel needed to:
Monitor where sensitive data resides

Shape and ensure appropriate security controls including access and encryption

Respond quickly via

alerts when sensitive data is found or at risk
Establish & Maintain Regulatory Compliance
We provide you with the intel needed to:
Know if you have data governed by

HIPAA, PCI-DSS, GDPR and more

Monitor where sensitive data resides

Determine what data is business critical vs what data can be archived or eliminated

Respond to customer deletion requests

Ace audits via discovery logs, proof of data residency
Filter Data During Migrations & When It's Ingested
Discover and classify sensitive data at scale during cloud migrations and as part of automated data pipelines to reduce the risk of ingesting and making accessible sensitive data when it's not necessary.
We provide you with the intel needed to:
Determine what sensitive data is on hand and if it is needed

Decide where data should ultimately be stored

Set security controls
Data Classification for Amazon S3
---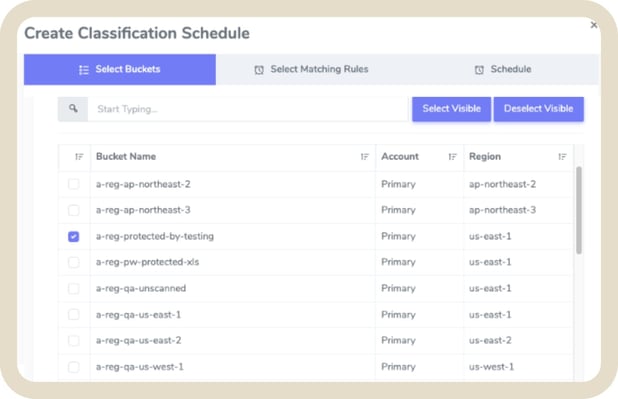 Scheduled scans - select the buckets to include
Quick & Easy Setup
Try and buy Data Classification for Amazon S3 with a straightforward subscription process in AWS Marketplace. A streamlined deployment via an AWS CloudFormation template and an AWS Fargate Container means you are up and running in about 15 minutes. From there all it takes is a few clicks to initiate a data classification scan that will autodetect all Amazon S3 buckets across all accounts and regions to classify data a petabyte scale.
Straightforward Classification
Process new or existing files on demand or on a schedule - we provide you with flexibility to determine how to scan your data to meet compliance or infrastructure efficiencies and cost optimizations. When you create your classification schedule, you choose which buckets to scan and which matching rule sets to apply.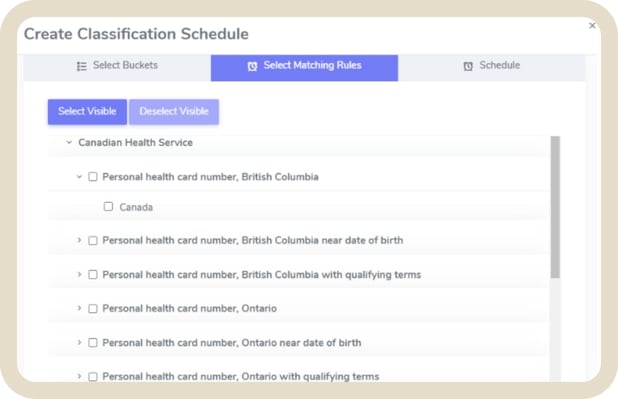 Scheduled scans - select matching rules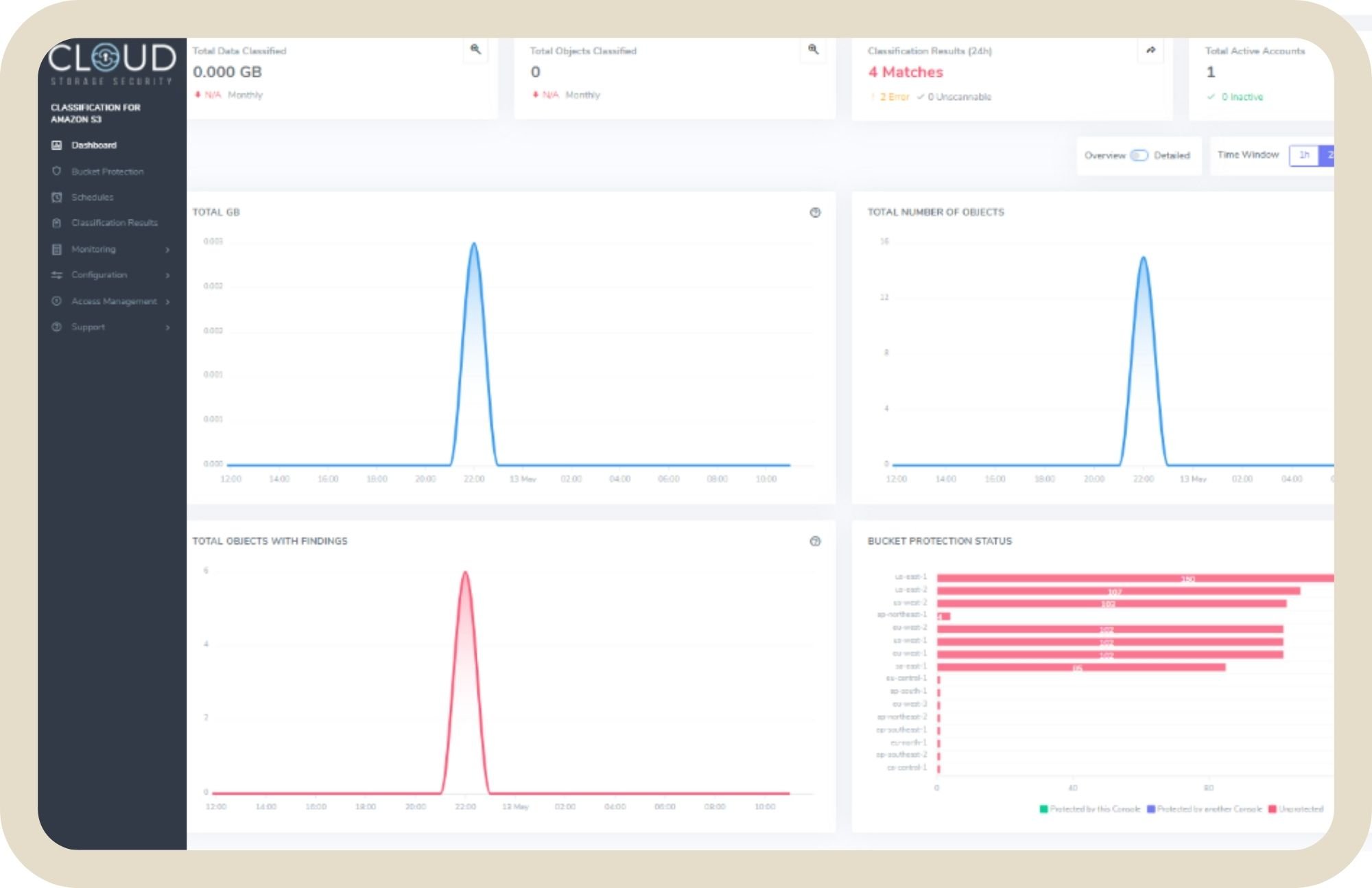 The main dashboard - the window into your classifying status
Answer Security Questions with Confidence
Once a scan is complete, a report of the files containing sensitive data is generated allowing you to see the type of data each file contains as well as the bucket and account in which it resides. Whether the file has been cleaned and moved or deleted, our reporting tells you if the file still exists and needs to be dealt with. A per-bucket configuration overview is available via a bucket settings report.
Assess data risk and prioritize vulnerability management by cross referencing classification and bucket protection findings to determine whether a bucket containing sensitive data is exposed.
| | |
| --- | --- |
| Unit Type | Cost / GB |
| Pay As You Go Pricing | |
| Free Trial | $0 |
| Minimum Monthly Subscription - includes 100 GB | $49.00 |
| Scan 101 - 500 GB per month | $0.40 |
| Scan 501 - 1,500 GB per month | $0.35 |
| Scan 1501 - 3,000 GB per month | $0.30 |
| Scan >=3,001 GB per month | $0.25 |
| Scan pre-existing objects | $0 |
Infrastructure Requirements: AWS Fargate is required. For detailed infrastructure costs, please refer to Amazon Fargate pricing.
Optimize Your Budget
Use of Data Classification for Amazon S3 can reduce costs for data classification services by 40% or more*

You are only charged the first time you classify a file. Repeat classifications of a file, even with new matching rules, are not charged.

Only pay for what you use. We offer a consumption-based pricing model with a minimum monthly subscription fee of just $49 for the first 100 GB scanned and a per GB scanning charge thereafter. Interested in a private offer or custom pricing? Contact us.

Oftentimes it's less expensive to subscribe to a solution as opposed to building and maintain a system yourself
*For illustrative purposes. Based on an AWS account with 15 Amazon S3 buckets and 100 GB of standard storage data that was scanned for sensitive data. Does not account for Amazon S3 or infrastructure costs.