What's New: Antivirus for Amazon S3 Product Updates—March 2022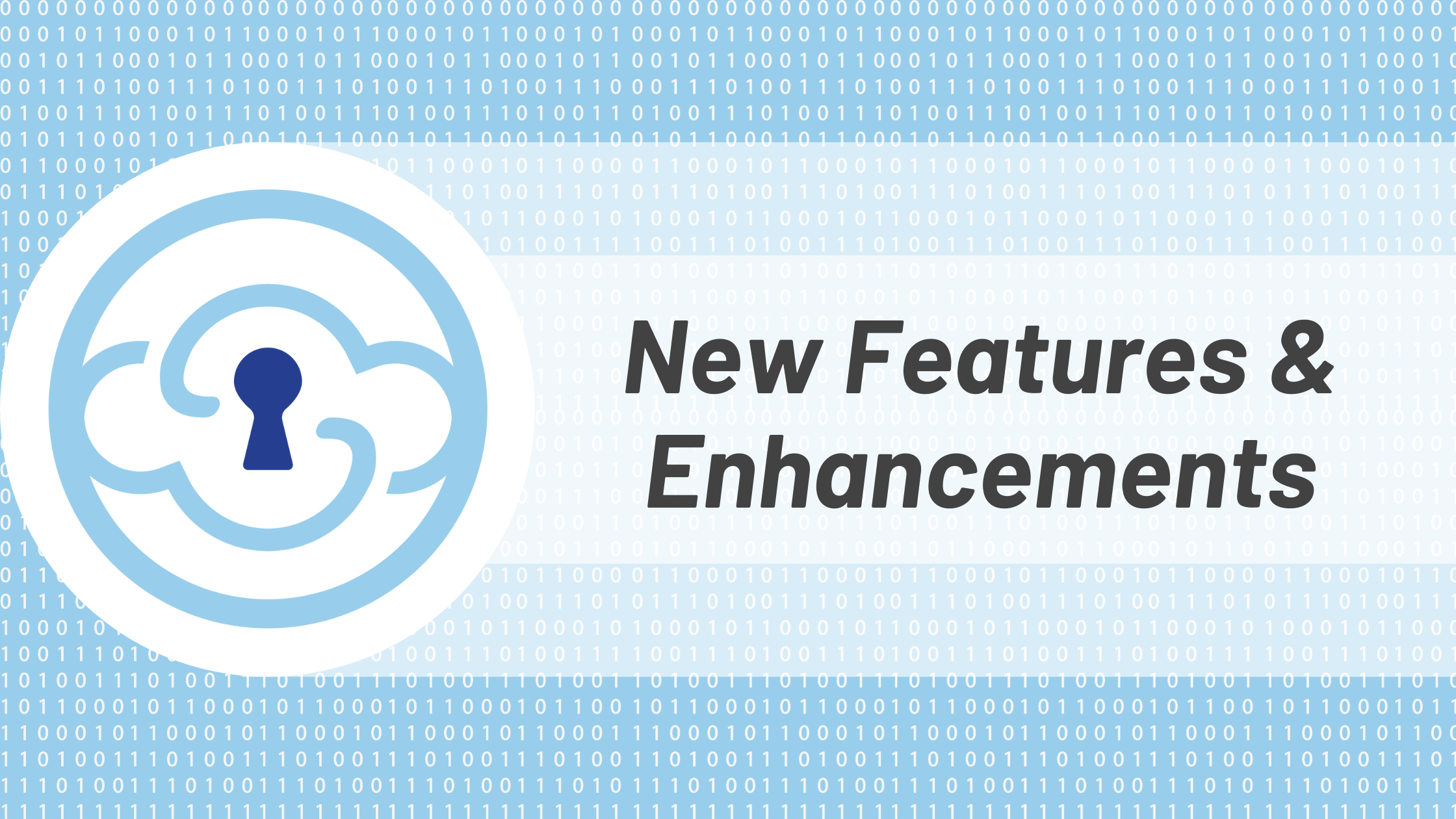 Cloud Storage Security is always working to improve our users' experience and we're excited to share the following Antivirus for Amazon S3 updates: AWS Security Hub integration, what the actual file type that's being scanned is, plus more.
AWS Security Hub Integration
Users now have the ability to ingest findings from AWS Security Hub. Findings can be leveraged for actions taken as part of Proactive Notifications responses.

Ding Dong! Notifications Are Now Front and Center
We now have a notification bell as well as a centralized page to monitor all Proactive Notifications and AWS Security Hub findings. This allows you to more easily track activity without having to subscribe to notifications as well as determine which notifications you should be subscribing to.

Speaking of notifications, tracking by Job is now available via Proactive Notifications. We have also removed the bucketCrawling and extraLargeFile filterable messages and now label those as the Job notification type.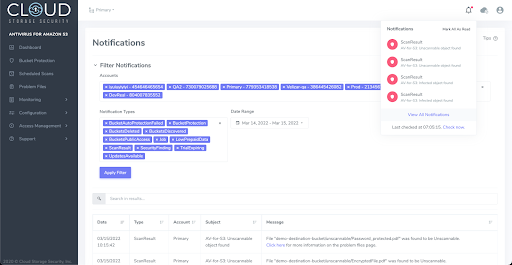 New notifications page

Improved Special Character Handling
AWS APIs handle special characters in Buckets / Paths / File Names inconsistently. We've changed the way we are handling files so all Keys can be handled in the same way and fewer-to-no errors are encountered when processing files.

True File Type
Each Scan Result now includes what the scanning engine has determined as the actual file type being scanned. This enhancement allows you to take action based on the "real" file type no matter the naming and is a filterable value in the Proactive Notifications.
Reference our Help Docs for additional information. Start a free 30 day trial today in AWS Marketplace.