About Us
Obsessed with cloud security; committed to our customers and partners
We are dedicated to solving the security and compliance challenges surrounding cloud object storage and cloud databases
---
We want to put a stop to malware intrusion and that means giving organizations the means to scan files and objects for infection in an easy-to-use, cost effective solution.
We want to make data in the cloud tamper-proof and that means empowering organizations with automated tools that add defense in depth to database security.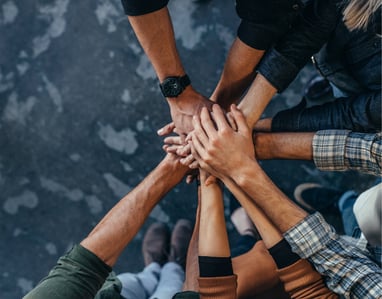 Working closely with our customers and partners, we developed
Cloud object storage security solutions to prevent organizations from sharing malware via their cloud-based applications
Cloud database security software that protects organizations from data breaches and attacks via asset discovery and vulnerability assessments
All of our solutions are cloud native and designed to complement and extend cloud provider security services.
Commercial, regulated and public sector organizations throughout the world turn to Cloud Storage Security to ensure their data is clean and that their environment is secure.
Cloud Storage Security was founded by a team of expert software developers and cloud professionals with more than 50 years of experience building and running security solutions. We are headquartered in Utah with team members throughout the United States as well as Argentina.
Innovation
We are driven and motivated to always look for better ways of delivering the best solutions and services possible. We are resourceful, creative, intense, and have the freedom to explore new approaches.


Honesty
To make the best decisions and create better outcomes, we do what we say we will do and we are open about things we are and aren't doing well. We do not believe in excuses, only solutions. We are accountable to ourselves and others.
Respect
We respect our partners, our customers, the communities in which we reside and do business, and each other. It's the right thing to do. We are open to hearing others' ideas and encourage each other.


Coaction
We work passionately together to build strong relationships among ourselves and with our partners and customers. As a team we solve problems better and faster than we can on our own and in doing so we create better outcomes.


Commitment
We believe in and are dedicated to enhancing cloud computing security. As the world increasingly moves to the cloud, it's imperative we protect the assets that are vital to continued operation and success. We always go above and beyond for each other, our prospects, our partners and our customers.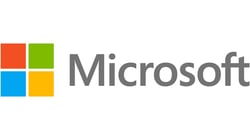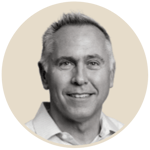 Aaron Newman
Founder and Board of Directors Chair
---
Aaron is a serial entrepreneur who previously founded other successful startups: CloudCheckr, Techrigy, DbSecure, and Application Security, Inc. He previously served as CEO of CloudCheckr. Aaron authored the books Enterprise 2.0, printed by McGraw-Hill, and Oracle Security Handbook, printed by Oracle Press. He is an acclaimed international speaker on technology topics and has been awarded multiple patents in database security and social media.
Aaron has held technology positions at Price Waterhouse, Bankers Trust, and as an independent IT consultant. Aaron proudly served in the U.S. Army during the First Gulf War. He currently serves as a Trustee of the Strong National Museum of Play.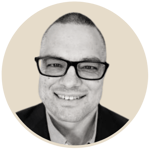 Ed Casmer
Founder, CTO and Acting CEO
---
Ed is a 20 year technology veteran with deep experience in cloud security across the major Cloud Platform Providers: AWS, Azure, GCP.
Previously, as Cloud CTO for Symantec, he led the team responsible for building solution offerings consumable in the cloud model. Ed guided Symantec into the cloud security space, managing the relationships between Symantec and the Cloud Platform Providers from both a technical integration and go-to-market standpoint.
He has shared his expertise in cloud security at numerous events, conferences, and webcasts.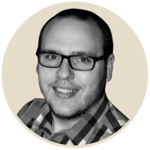 David Dreyer
Director of Engineering
---
David is an avid software craftsman and general technologist with a background in large-scale cloud systems and applications.
As a Senior Software Engineer at ADI in Rochester, NY he helped propel the company to success on big data generation and analytics for multiple large government programs. He has served in various roles of Software Development, DevOps, and Systems Administration.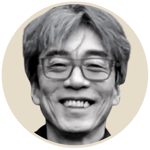 John can't get enough of building sales teams for early phase technology startups. He developed the sales organizations for several successful startups, from launch to formal investment or acquisition: Hubb, CloudCheckr, Socialarc, and Techrigy.
He previously served as head of sales for Hubb, an enterprise event technology platform. During his tenure, Hubb was spun out as a standalone company, won startup of the year from the Oregon Entrepreneur Network in 2016 and received $3 million in Series A financing.
Matthew is a passionate Software Developer who enjoys building software applications to solve everyday problems. Matthew graduated from the University at Buffalo with a B.S. in computer science. Prior to joining Cloud Storage Security he has worked at M&T Bank in Buffalo and ADI in Rochester as a Software Developer.
Matthew also has a strong passion for cooking that he developed as a Chef prior to changing careers to computer sciences. He also enjoys reading, video games, and kayaking.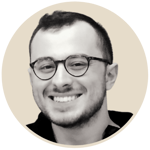 Velizar Demirev
Customer Success Manager
---
Velizar has been working to ensure customer success in the Information Technology space since 2019. Prior to Cloud Storage Security his background includes positions at SecureCloudDB and Jorsek, Inc.
He belongs to the Rochester Chapter of the Startup Grind and is a Devpost Hackathon Community Manager.
Reg Henderson
Software Engineer
---
Reg has ample experience and is skilled in C#, SQL, C++, Object Oriented Design, Git, Visual Studio (.NET) platform. He's an AWS Certified Developer (Jan.2021) with some S3 and EC2 experience.
Prior to Cloud Storage Security he performed contact work for Microsoft and Calero Software, was a Data Modeler / Software Engineer for ADI / ExactData. He spent more than 20 years working for The Kamakura Corporation as a Software Developer.
Sarah Heiermann-Walker
Director of Marketing
---
Sarah has 15 years of experience supporting organizational values, engaging target audiences and achieving business goals through marketing efforts she composes, contributes to and manages.
Her background includes startups, nonprofits, and investment management; prior to Cloud Storage Security, she worked at SecureCloudDB and Blocwatch, Literacy Rochester and Manning & Napier.