Malware Scanning Merges with Managed File Transfers in Cloud Storage Security and AWS Transfer Family Integration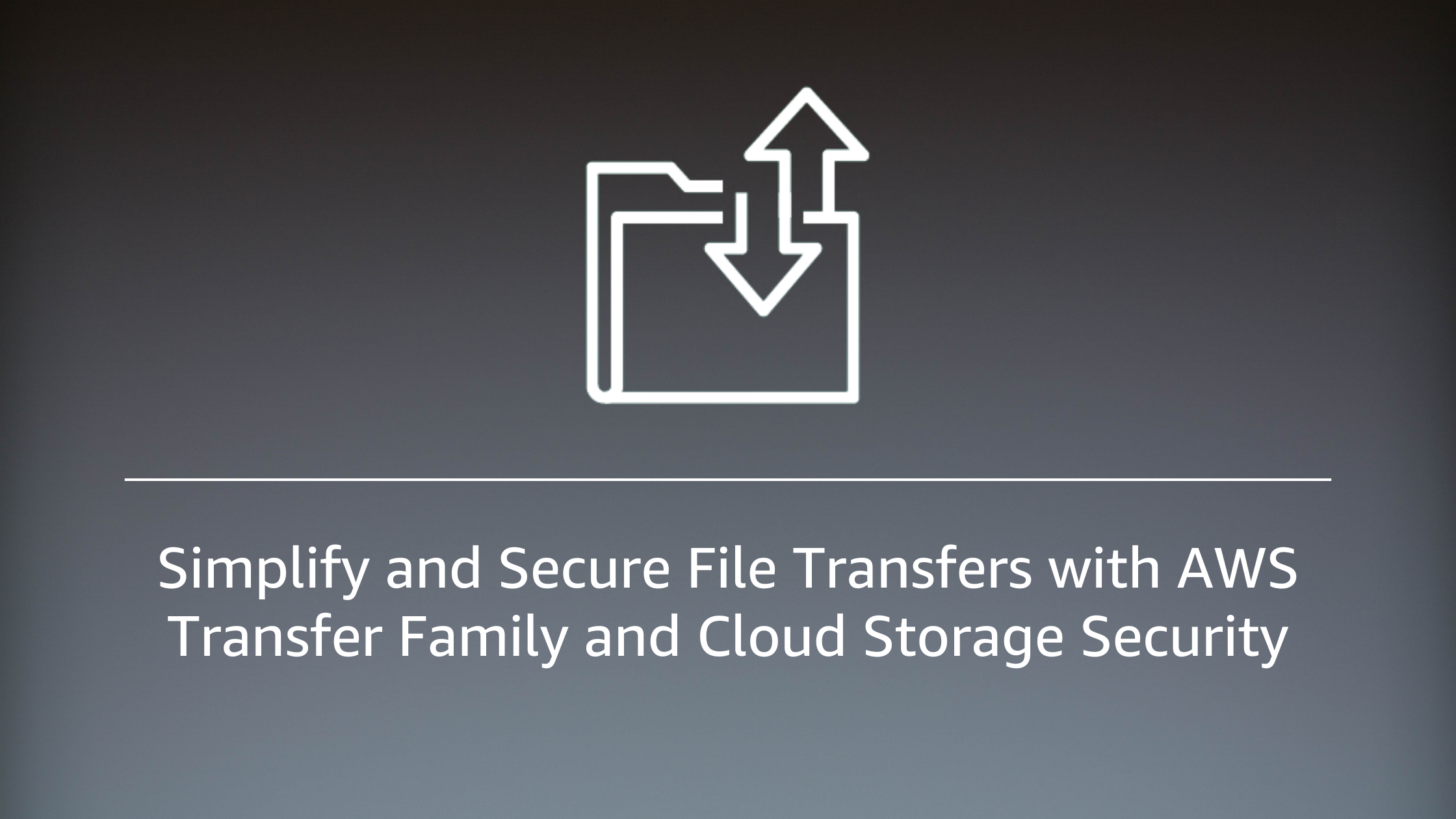 Organizations can now validate data cleanliness and reduce the risk of ingesting and sharing infected files as a part of the cloud-native data transfer process.
July 25, 2023 – Today, data security software provider Cloud Storage Security (CSS), an Amazon Web Services (AWS) Partner Network (APN) member, announced its integration with business-to-business file transfer service AWS Transfer Family.
As data transfers to and within cloud storage continue to grow, ransomware remains prolific. CSS data confirms industry trends, with one out of two CSS customers discovering malicious code in their inbound and existing files. To combat threats and reduce risk of infiltration, extortion, and data loss, organizations are looking to modernize their managed file transfer strategy with inline ransomware scanning.
With the CSS-Transfer Family integration, organizations can scan file exchange workloads for malicious code as part of their cloud-based data transfer process. The integration supports both new and existing AWS Transfer Family users, streamlines CSS and Transfer Family deployment, and simplifies the implementation of malware scanning.
Solution Overview
CSS helps customers prevent the spread of malware, locate sensitive data, and perform storage assessments, further building on the industry-leading security that AWS storage services provide, including Amazon Simple Storage Services (Amazon S3) and Amazon Elastic File System (Amazon EFS). The company is a member of the AWS Public Sector Partner (PSP) Program and the Global Security & Compliance Acceleration on AWS (ATO on AWS) Program with an AWS qualified software offering, and has achieved the AWS Security Competency designation.
AWS Transfer Family provides fully managed, secure file transfers into and out of Amazon S3 and Amazon EFS using the Secure File Transfer Protocol (SFTP), File Transfer Protocol Secure (FTPS), and File Transfer Protocol (FTP); transfers into and out of Amazon S3 using the Applicability Statement 2 (AS2) protocol are also supported. Exchanged data is natively accessible on AWS for processing, analysis, and machine learning (ML), as well as for integrations with business applications running on AWS.
Using a single AWS CloudFormation Template, new users deploy both a Transfer Family server and antivirus scanning in 5-15 minutes. If AWS Transfer Family is already in use, organizations can identify their AWS Transfer Family server within the AWS CloudFormation Template and deploy malware scanning to it. Files are automatically scanned as they come in or, if the file transfer has completed, files can be scanned retroactively.
CSS provides the added benefits of multi-engine scanning and configuration visibility as well as static and dynamic analysis. Additionally, customers have found CSS' antivirus solution to be up to 50% less expensive than alternatives. Visit AWS Marketplace to learn more and get started today.
About Cloud Storage Security
Agencies and enterprises of all sizes turn to Cloud Storage Security (CSS) to extend data privacy, meet compliance requirements, and manage data security. Specifically, they turn to CSS to prevent the spread of malware, locate sensitive data and assess their storage environment. CSS solutions are used worldwide for applications and data lakes built on cloud storage because they fit into any workflow and data never leaves the customer's account. Take advantage of a 30 day free trial or contact CSS for more information.
A link to the original press release can be found here.